Secure Password Manager
Password protection with complete work session recording
Make your employees' lives easier while protecting sensitive business data!
Download
Cloud Trial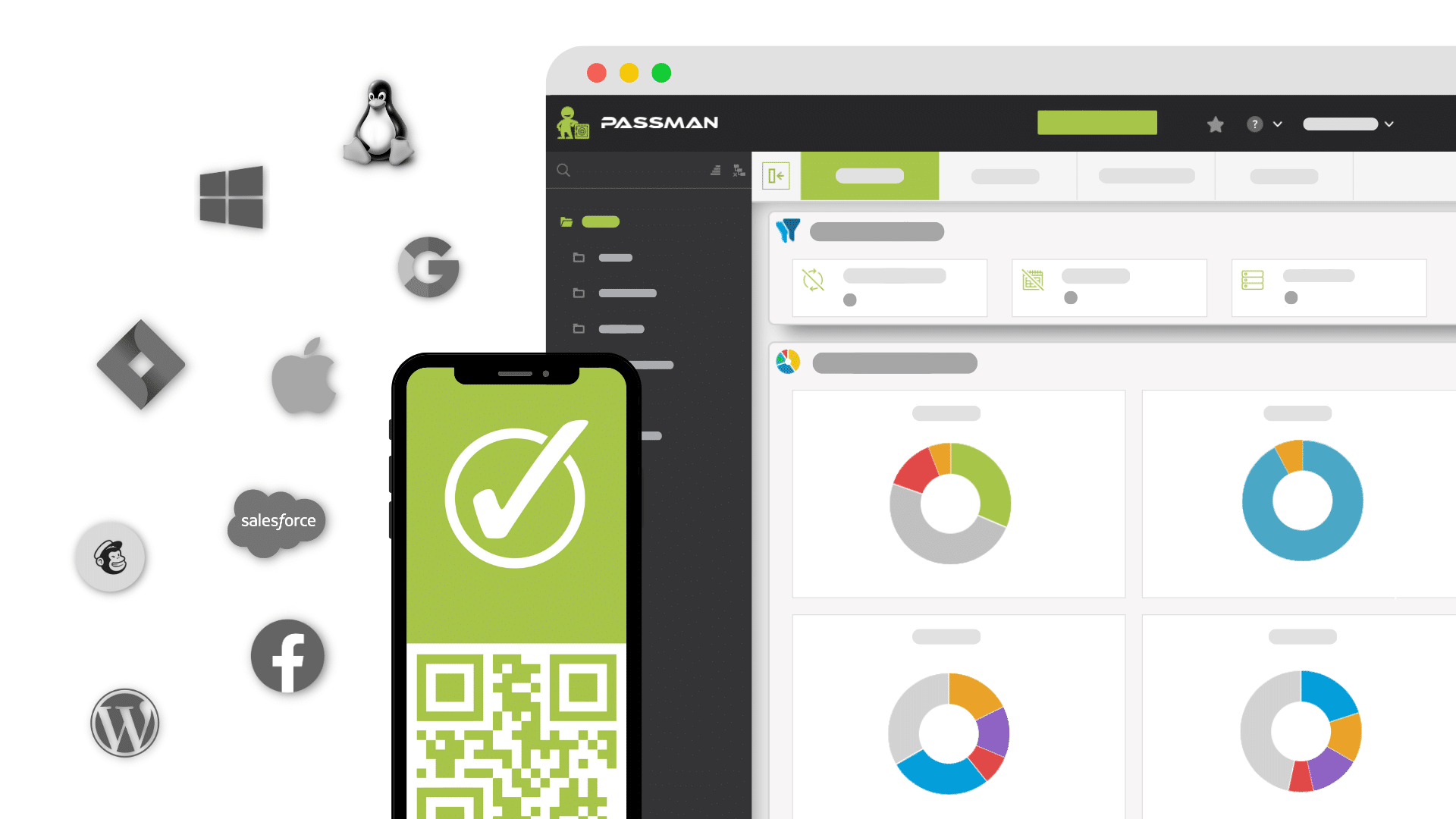 Keep passwords safe
Store passwords in a digital safe with the highest encryption, share passwords with your colleagues easily and securely.
Reduce cybersecurity risks
Prevent data breaches by enforcing strong password policies for employees. Generate super secure passwords and change them automatically.
Ensure efficiency
Increase productivity with an easy-to-use password manager and let employees login to targets quickly, with only one click!
Secure and easy-to-use
Features
How it works?
Details
New Level of Business Password Management!
"PassMan permanently erases bad password management practices by providing an easy-to-use interface for storing credentials"
Our staff details the features of the software during an online meeting and is ready to answer any questions you may have
Request Online Demo
PassMan complies with GDPR, PCI DSS, ISO 17799, ISO 27001, HIPAA and NIST 800-66 for password storage and exchange.
Why does your business need a Password Manager?
If business passwords are stored in Excel files or in private password holders, you are an easy target for hackers. Make sure that your passwords are protected and encrypted in PassMan business password manager.
If your IT system does not comply with audit requirements, you face financial risks. PassMan meets GDPR, PCI DSS, ISO 17799, ISO 27001, HIPAA and NIST 800-66 guidelines for password storage and change.
Have you ever wondered how you control permissions in case of staff turnover to foster data security? PassMan secure password manager helps getting all the accounts shared and controlling all user access automatically.
Simplify your life with PassMan!
Keep your secrets – PassMan manages, changes and stores your passwords encrypted.
Control access – due to permission-based access, team members can only see the secrets needed to get their job done
Unburden you IT team – let your IT team focus on real developments instead of managing passwords
Meet compliance – secure login, password sharing, activity report and standard report help meeting regulatory standards
Make it simple – by deploying a transparent password management system, you can control the most valuable assets that keep the company running day to day