| Feature | Why do you need it? |
| --- | --- |
| AES 256 encryption | If you store your passwords in unencrypted shared documents, you become an easy target for external attacks |
| Access management | Due to personalized permissions, everyone only has access to the passwords needed for their work |
| Automatic password generation | Changing passwords regularly is necessary for security reasons. PassMan is an automatic solution |
| Compatibility | Secure login to Windows, Linux, Solaris, MacOS, Cisco target systems, Facebook, LinkedIn, Gmail, Jira, Bitbucket, simpTASK, Zenployd and thousands of other websites |
| Discovery | PassMan monitors user accounts belonging to all target systems, so that inactive users – for example those who leave the company – can be easily identified and their authorizations can be terminated |
| E-mail notification | PassMan sends notifications such as password expiration, so you'll know when the program changes them automatically |
| 2FA | Two-factor authentication adds extra security to protect your data |
| Password-policy | No one has to worry about coming up with new passwords anymore, because passwords are generated according to an individual password policy. |
| 3-member cluster group | It ensures continuous operation even in case of an event of double failure |
| Exclusive check-out | Provides exclusive access to shared accounts within a specified time frame |
| Reports | Immediate answers to the most important questions |
| Activity log | By automatically recording user activities, all activities can be traced with ease |
| Import passwords | Passwords can be quickly imported into the system |
| Library-structure | Group users, business departments, target systems according to the best organizing principle for the company |
| AD integration | If you do not register your users, you won't store personal data, so PassMan supports GDPR compilance |
| Automatic password fill | With the PassMan browser extension, you don't even have to type the username/password pair in the form of webtargets, because it's automatic. |
| Easy-to-use interface | If you want your employees to use a password manager and to get rid of outdated, risky password management methods, you need to provide them the PassMan Password Manager. |
| Complete work session recording | Advanced business password managers such as PassMan operate as Privileged Access Management (PAM) softwares. PAM requires the possibility to create, manage, monitor and record work sessions. |
During an online meeting, we explain the software's features and answer all your questions willingly.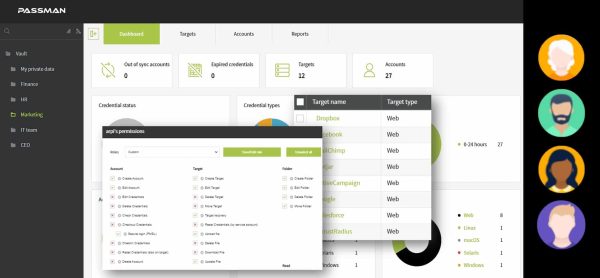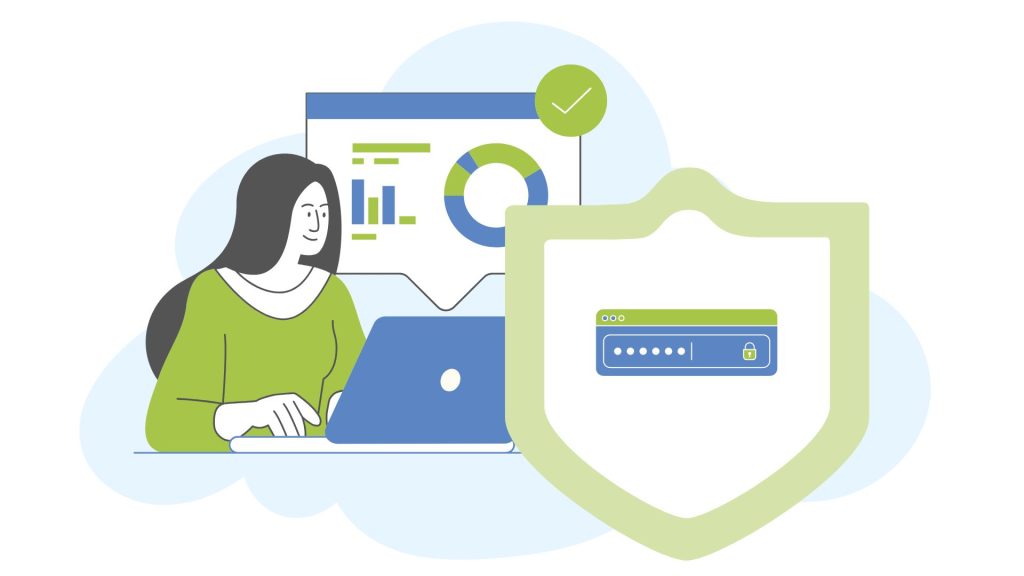 Try it without obligation!
Try it for 30 days in the cloud or on your own server for free (we don't even ask for bank card details), or enter the sandbox system. No credit card needed!
PassMan not only stores access data enrypted, but it also provides permission-based control and reveals who and when logged into your crtitical systems.